Tonight, Saturday January 23rd,
Vegas Spray
is presenting
BEAF, the Brisbane Emerging Art Festival
. The festival is at White Canvas gallery, 26 Church St, Fortitude Valley from 6pm - 11pm -
click here for a Google Map
.
Artists include:
Jasmin Coleman
: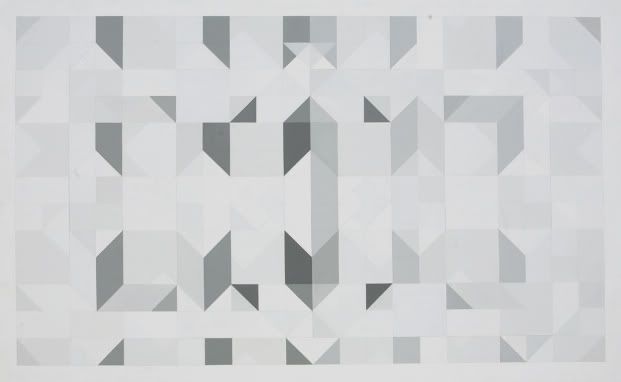 Jasmine Coleman's "System"
Haruka Sawa
Reilly Smethurst

Tammy Law
Photo by Tammy Law
published in
Blueprint UK
.
Nicola Morton
James Beattie
Warren Handley
Rachael Bartram
Drea Merkin
Peter Wilson
Ellen Stapleton
Ellen Stapleton's "The World Inside" - buy a copy of it on Redbubble
Clarissa Bones
"Silence" by
Clarissa Bones in the "Paintings" gallery on her website
.
Joshua Rufford
Lucinda Wolber
Fiona Kennedy-Altoft
Laura Bailey
Carly Kotynski
Benjamin Reeve
Benjamin Reeve's
Kitty-chan, from the "Fragments" gallery on his website
.
Andrew Cain
Brendan Gore
Elise Terranova
(or
follow her here on Twitter
)
Site design by Elise Terranva for
2high Festival
2009 at the
Brisbane Powerhouse
. Photo taken by
Yuki Nanako
.
Zoe Porter
From the
Cosmology album on Zoe Porter's Facebook page
Michelle Van Eps

Amanda Heelan
Anna McMahon
The best way to get to White Canvas gallery by public transport is to catch a 300, 306 or 322 bus from Stop 23 in Adelaide St in the city, and get off at Stop 6 on Wickham St in the Valley, right near the Valley swimming pool. Keep walking 50 metres or so in the same direction that the bus was going and turn left into Church St - the gallery is at number 26, on the left hand side.
Click here for a Google Map showing the bus stops
.
Or, you can catch a train to Brunswick St station in the Valley, walk along Brunswick St to Wickham St, then turn left and walk about 500m up Wickham St till you get to Church St -
click here to see a Google Map showing the station and Church St
. If you need to look up bus or train timetables,
click here to use Translink's journey planner
.